Fish Fries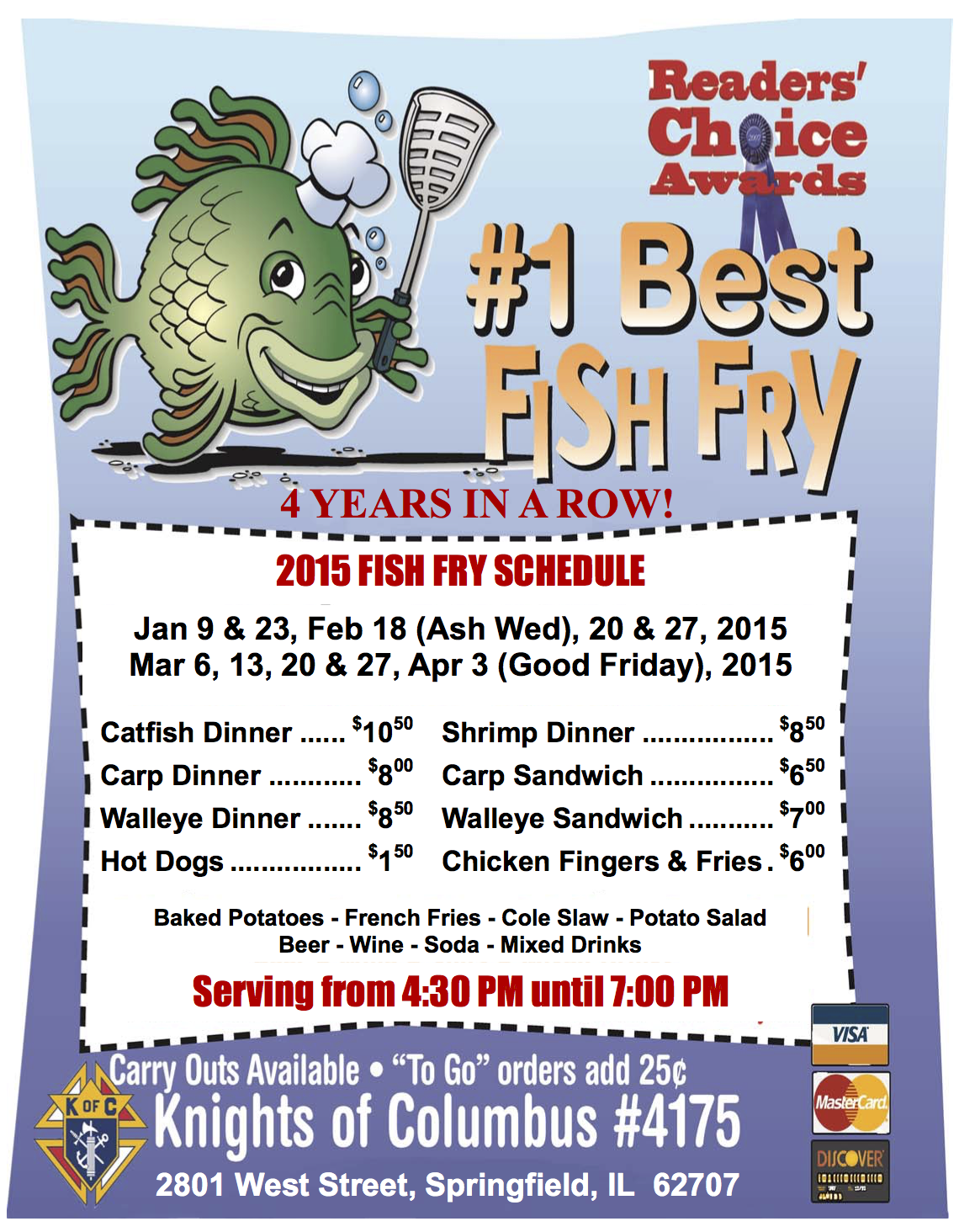 Council 4175 Calendar
Check the Council 4175 Calendar for all upcoming events
Lenten 50/50 Raffle
The Easter Lenten season is already here again for 2015. As has been our tradition in conjunction with our Lenten Fish Fries, we again this year are having the Annual Lenten 50/50 drawing. The tickets are $1.00 a piece or 6 tickets for $5.00. Our drawing will again be held on Good Friday, April 3, 2015. We have traditionally been able to award the winner between $700-$1000. Please visit a 4175 Fish Fry to get your tickets.
Annual Easter Party
Please join us on March 28 for our Annual Easter Party from 1:00 PM to 3:00 PM. We will be having an egg hunt, egg coloring, and refreshments. There is a signup sheet in the Pelican Room.
We are on Facebook
K of C 4175 is now on Facebook. Check us out and like us to stay up to date on events happening at the hall.


Bingo at Caritas Hall
We need your help on Monday nights, once or twice a month to help with Bingo. Help is especially needed from 5:00 PM until 6:30 PM to sell at the counter, this is a sit down job and you can work once a month, once every two weeks, every week or on an as available basis. If you can spare a couple hours and help out at this important fundraiser for our Council, please contact Earl Schroeder at 753-3189 or just show up on any Monday night.