Intellectual Disabilities Fundraiser
One of the most popular and successful programs conducted by the Knights of Columbus for the benefit of people with intellectual disabilities is fundraisers under which Knights and their families collect donations outside of stores and on street corners. In appreciation for donations, contributors are usually presented with a small gift, typically tootsie rolls.
Council 4175 Intellectual Disabilities Fundraiser, also known as "Tootsie Roll Drive," will be held this September 18-20. Kenny Fitzgerald has been working to line up businesses for locations we will use this year. A signup sheet will be available on the bulletin board in the Pelican Room. Please take the time to help out with this worthy cause again this year.
2015-2016 Fish Fry Schedule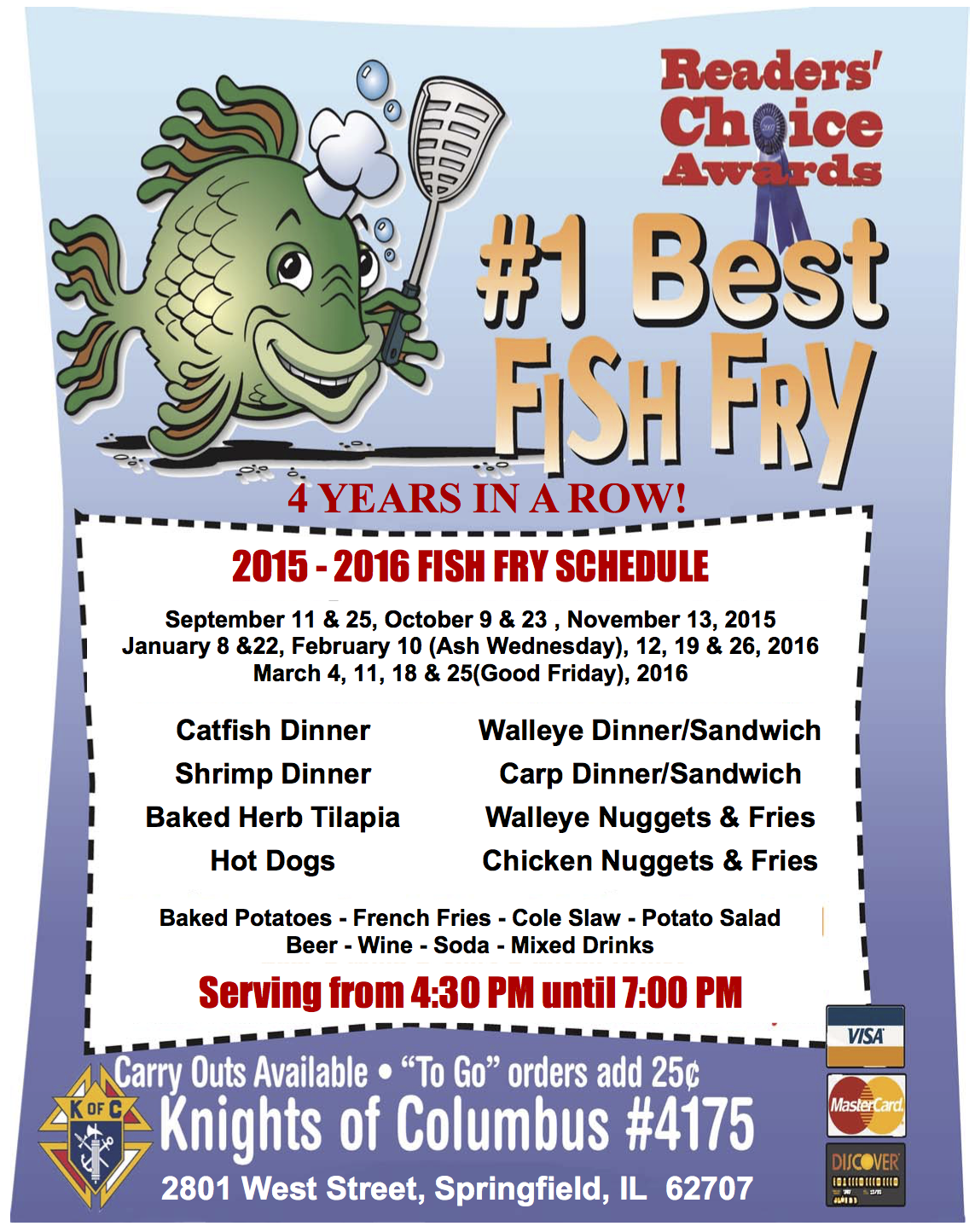 Council 4175 Calendar
Check the Council 4175 Calendar for all upcoming events
We are on Facebook
K of C 4175 is now on Facebook. Check us out and like us to stay up to date on events happening at the hall.


Bingo at Caritas Hall
We need your help on Monday nights, once or twice a month to help with Bingo. Help is especially needed from 5:00 PM until 6:30 PM to sell at the counter, this is a sit down job and you can work once a month, once every two weeks, every week or on an as available basis. If you can spare a couple hours and help out at this important fundraiser for our Council, please contact Earl Schroeder at 753-3189 or just show up on any Monday night.