Fish Fries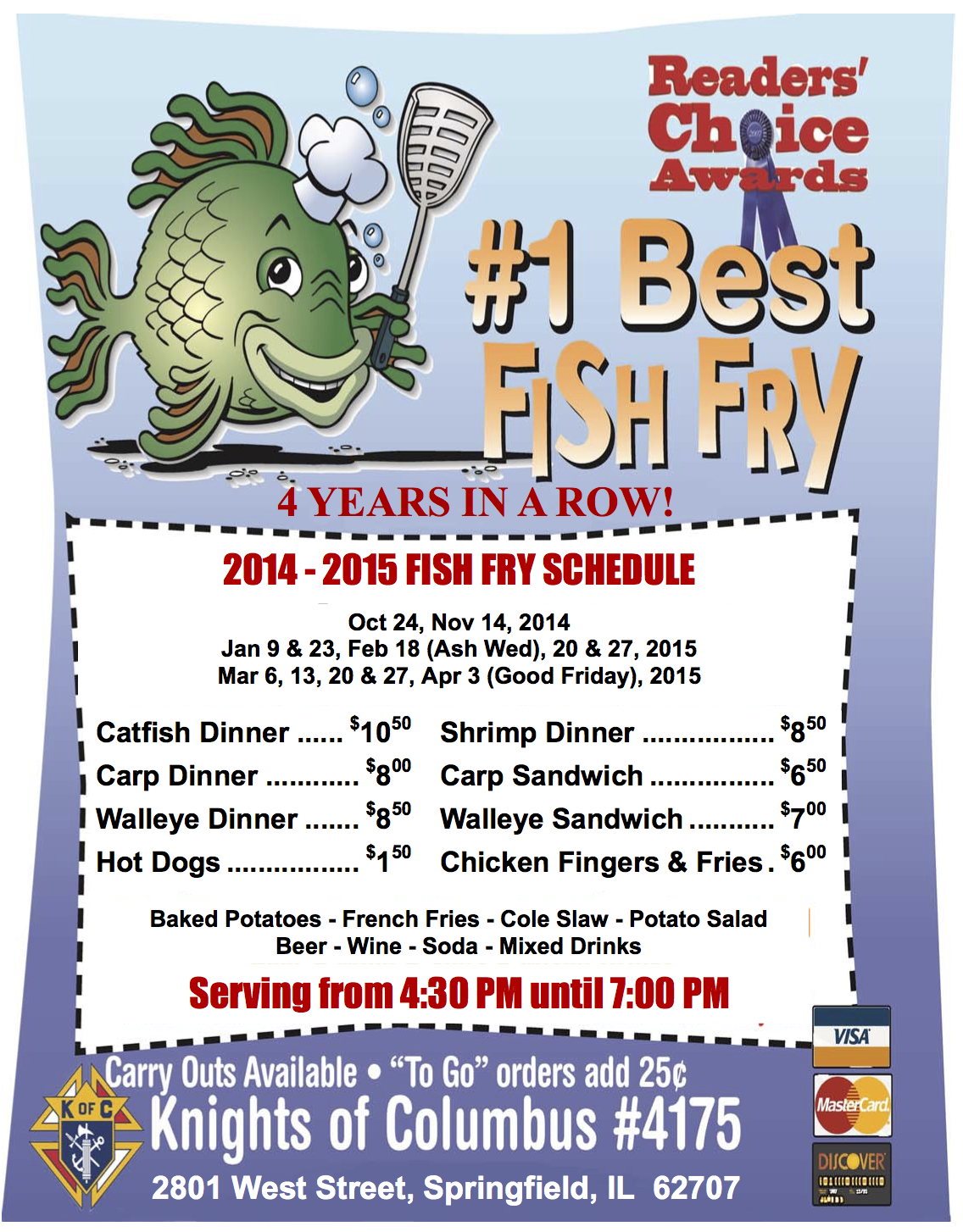 Council 4175 Calendar
Check the Council 4175 Calendar for all upcoming events
Workers Party
A Worker's Party for those that helped out with our Lenten Fish Fry's, Bingo at Caritas Hall, the Hall Renovation, the KC 4175 Ursuline Academy Foundation Chicken Dinner or any other project or fundraiser will be held on Saturday, October 18, 2014, with cocktails at 5:30 PM and dinner at 6:30 PM. A signup sheet will be put up on the bulletin board in the Pelican Room. Please signup in advance so we have a head count for the number of dinners to order.
Deceased Members Mass
The Mass for the deceased members will be held Wednesday, November 19th at 6:30 PM at in the Council Hall. Fr. Chiola will celebrate the Mass.
We are on Facebook
K of C 4175 is now on Facebook. Check us out and like us to stay up to date on events happening at the hall.

www.facebook.com/kofc4175
Bingo at Caritas Hall
We need your help on Monday nights, once or twice a month to help with Bingo. Help is especially needed from 5:00 PM until 6:30 PM to sell at the counter, this is a sit down job and you can work once a month, once every two weeks, every week or on an as available basis. If you can spare a couple hours and help out at this important fundraiser for our Council, please contact Earl Schroeder at 753-3189 or just show up on any Monday night.